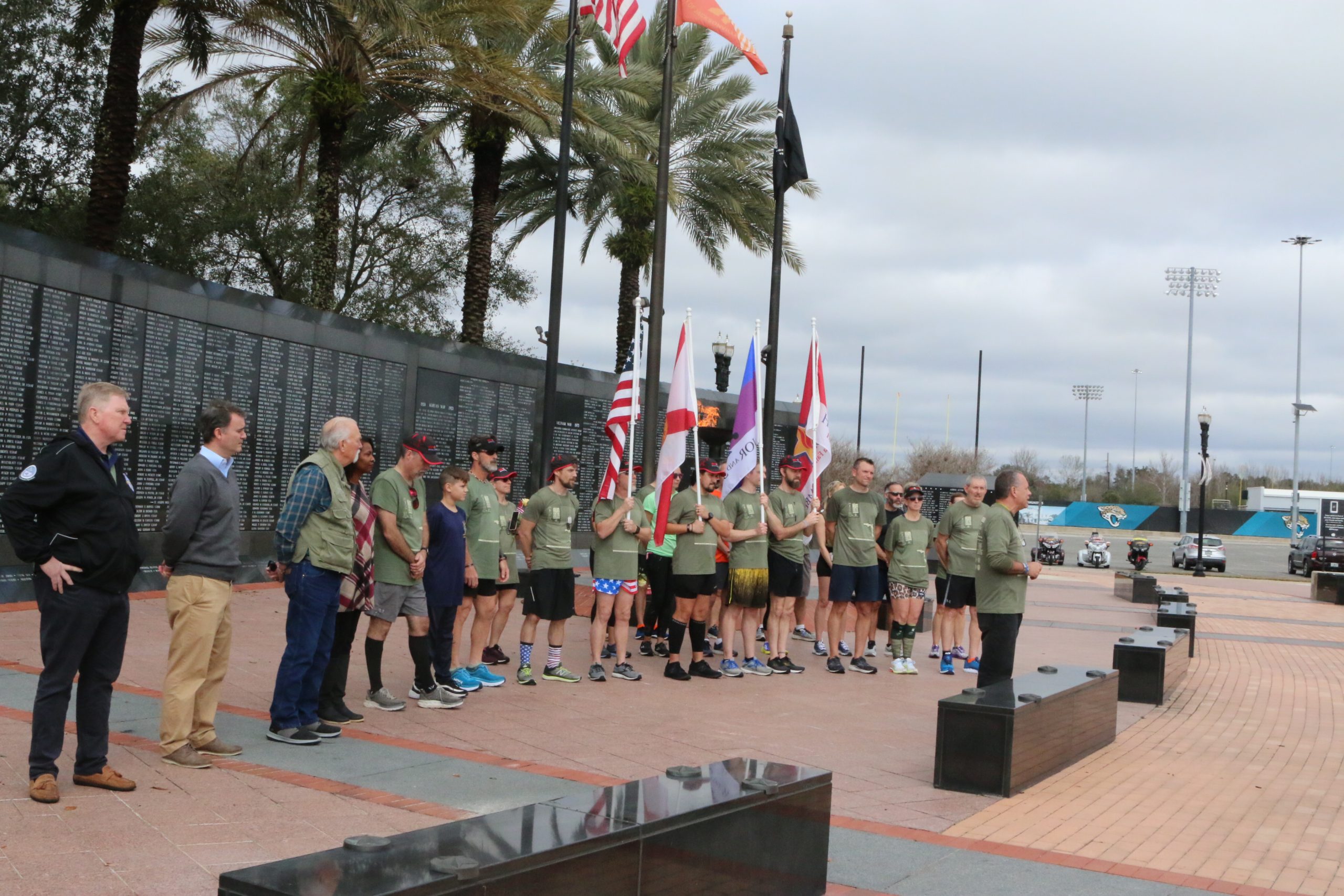 FLORIDA
RUN FOR THE FALLEN
DAY 1 | February 10th | 70 miles
7:00 am
463-489 S Monroe St, Tallahassee, FL. Evening dinner ending in Madison.
DAY 2 | February 11th | 70 miles
7:00 am
HM 58 - 114.  Start & evening dinner. Ending in Macclenny.
DAY 3 | February 12th | 30 Miles
7:00 am
HM 115 - 141.  Finish at the Duval County Veterans Memorial Wall in Jacksonville, Florida at 12 noon Sunday.
On Sunday, (approximately noon) as the run enters the Veterans Memorial there will again be opportunities for the public to show their support and walk alongside our team for the final two hundred yards.
The listed timings and locations are subject to change as final details are confirmed. Visit route directions to see where each Hero will be honored.
Please check back regularly for updates and also follow us on Facebook.