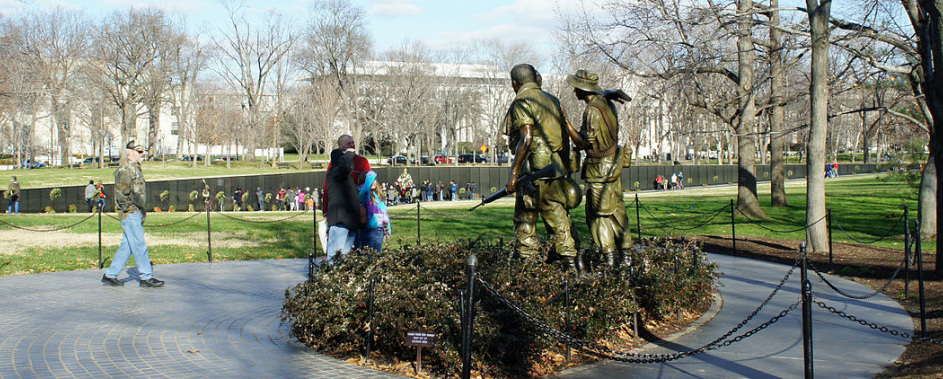 The Vietnam Veterans Memorial Wall in Washington DC honors those who died in the Vietnam War. Their relatives and friends leave letters, poems, and photographs at the Vietnam Veterans Memorial and on this web site. We bring the Vietnam Veterans Memorial to your home to help remember the sacrifices of the fallen and their families.
For a listing of those from 
Virginia 
who died in the Vietnam War please click on the link below.   This index is based on each casualty's 
Official Home of Record
. The official home of record may or may not be that person's birthplace or home town. It may be the place the person entered military service, typically a nearby large city. If you don't find the name where you expect, please also look under nearby cities or see the 
index pages by last name.
(For more information on The Virtual Wall please 
click here>
)