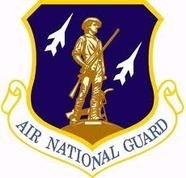 TECH. SGT. EDWIN RICHARDSON
Hometown / City: Virginia Beach, VA.
Date of Death: March 3, 2001.
Branch: VA Air NG.
Unit: 203rd Red Horse Flight of the Virginia Air National Guard
He was Butch to friends and neighbors in the Malibu neighborhood of Virginia Beach – a friendly guy, always asking after you, making sure you were OK.
"He used to help me out with my heater and different things," neighbor Ronald Henline said. "He was just a super good gentleman."
He was a man, said neighbor Charles Proffer, "you couldn't help but like."
Richardson was a 1972 graduate of Kempsville High School who met his wife, Beverly, when they were 16. They have two sons – Tommy in middle school, Matthew in high school. He doted on them, coaching their youth baseball teams. The family also has a chocolate Lab named Coco.
A Navy civil service employee, Richardson maintained heating and air-conditioning systems at Oceana. On Coconut Lane, where he'd lived since the mid-1980s, he earned a reputation as a handyman. It wasn't unusual to see him out in the yard, tinkering with his car, an older Volvo wagon.
During visits on Proffer's patio, Richardson loved talking about one of his dreams – owning a Harley-Davidson. He was big on the military, too. He joined the Air Force after high school and had served in the Air National Guard for most, if not all, of the years Proffer knew him.
On the day two weeks ago that he left for the Air Guard's Florida training mission, Richardson and Henline chatted. Richardson was in uniform and wanted to know if one of Henline's sons had considered joining the Reserves.
"He was telling me about all the benefits, like retirement," Henline said. "He got me a recruiter's card."
On an Internet Web site designed to link people with former high school classmates, Richardson wrote of having two boys "that get much better grades than I did." He still wanted to travel the world and buy that motorcycle.
Less adventurous but more important, the big "future event" he looked forward to?
He wanted to buy a new home for his family.