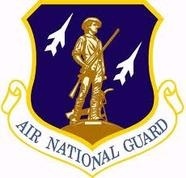 TECH. SGT. DEAN SHELBY
Hometown / City: Virginia Beach, VA.
Date of Death: March 3, 2001.
Branch: VA Air NG.
Unit: 203rd Red Horse Flight of the Virginia Air National Guard
Dean J. Shelby knew 20th wedding anniversaries were something special. He and his wife missed celebrating theirs because of his National Guard duties in Florida. They'd planned to make up for it this weekend.
Trips away were not uncommon in the near-decade he and his family had lived at the entrance of a quiet Bellamy Plantation cul-de-sac. On Sunday, family and neighbors clustered around his distraught wife, Lucinda – "Cindy' to everyone.
He was quiet but friendly, said those who knew him, someone who did more than he was asked. He maintained the computers at Newport News' Denbigh High School for the past three years, but also set up schoolwide broadcasting capability, worked to create a technology honor society and taught teachers a thing or two on their laptops.
"I say he goes beyond the call of duty when he shows teachers how they can enhance instruction," principal Michael W. Evans Sr. said.
"He likes to run – he was always out running," neighbor Phyllis P. Kauflin said.
"Being on the corner, he always had to be busy, mowing," added her husband Francis P. Kauflin with a laugh.
The Shelbys' son, Zachary, is stationed with the Army in Maryland. Their daughter, Amanda, is a sophomore at Salem High. The Kauflins would drive them to religion classes at the Church of the Ascension, where Dean sometimes helped Cindy teach confirmation class.
The priest celebrating 8:45 a.m. Mass on Sunday mentioned the accident in his sermon, not knowing his parishioner was a victim. The message: Don't put off important things. We never know what life has in store, he said.
Dean Shelby didn't put off important things.
He had sent anniversary flowers home ahead of him from Florida.