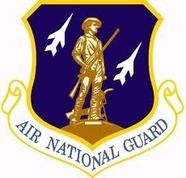 TECH. SGT. MICHAEL EAST
Hometown / City: Parksley, VA.
Date of Death: March 3, 2001.
Branch: VA Air NG.
Unit: 203rd Red Horse Flight of the Virginia Air National Guard
When a squall ripped across the Eastern Shore and toppled a cherry tree in his neighbor's yard a few years ago, Michael East picked up his chain saw and headed that way.
"He was over here asking if he could help," Mike Merrill said. "He volunteered. He was that type of person."
Neighbors, friends and family recalled East the same way: eager to pitch in.
"From the time he was just a little blond-headed boy, he wanted to help," said his aunt, Sally Taylor. "Not much of a talker – just a doer. There never was a time when he was too busy."
East was a longtime member of the National Guard. He lived in Parksley, the Accomack County town where he grew up, and shared a house with Elizabeth Manske and their 10-year-old daughter, Savannah.
"He was a very good father who loved his little girl," said Chief Master Sgt. Donnie Davis, a close friend.
East worked as an electrician for a NASA contractor at Wallops Island, the space agency's facility near Chincoteague, Davis said, adding: "He was very good at what he did.'
He planned to upgrade the wiring at Davis' home; he helped some neighbors with electrical problems. When he wasn't stringing wire, he liked to hunt and fish.
He also served on the Parksley Volunteer Fire Company for 10 years. He was an emergency medical technician, and in 1986 – his final active year – he served as chief. He helped deliver a baby in the back of an ambulance once, said company President Fred Matthews. He still dropped in at the department.
"There's a lot of guys like him on the Eastern Shore," Merrill said. "They're quiet; they keep to themselves. They're here if they can help you out. And they mind their own business."