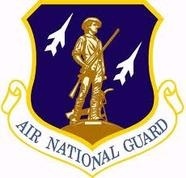 STAFF SGT. RONALD ELKIN
Hometown / City: Norfolk, VA.
Date of Death: March 3, 2001.
Branch: VA Air NG.
Unit: 203rd Red Horse Flight of the Virginia Air National Guard
His signature greeting – "How are you today, dear?" – was well-known among co-workers at Chesapeake General Hospital. When a colleague's car wouldn't start, he was the guy who stayed late to give him a jump. And if the jump failed, Ronald Elkin would drive out of his way to deliver the stranded worker home.
His friends said Sunday that he treated his hospital job and his National Guard role the same way: With friendly respect. In his off hours he golfed, watched auto racing and spent time with his family's dog, Dinky.
Elkin moved to Norfolk from Pennsylvania about 11 years ago with his then-girlfriend, Carol, leaving behind four children – Robert Prutznal, 29; Robin Spiers, 27; 21-year-old Ronald Elkin Jr.; and Donna Elkin, 19.
He and Carol married seven years ago. He also twice became a grandfather.
"He was a kind, loving and caring guy who treated everyone equally," Carol said.
In the 203rd, Elkin was a pavement construction equipment journeyman.