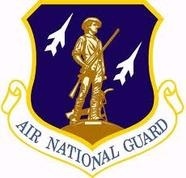 STAFF SGT. RICHARD SUMMEREL
Hometown / City: Franklin, VA.
Date of Death: March 3, 2001.
Branch: VA Air NG.
Unit: 203rd Red Horse Flight of the Virginia Air National Guard
Staff Sgt. Richard L. Summerell, 51
When the floods of Hurricane Floyd hit in the fall of 1999, Richard L. Summerell didn't worry right away about his downtown vacuum cleaner business.
He worried about his neighbors.
"He was down there every day," said the Rev. David S. Dillon, a close friend and pastor at Rock Church of Franklin. "He was part of that community effort."
Summerell was known for his mechanical skills, not only with vacuums but other appliances and telephone systems.
"There's probably nothing on this earth that's mechanical that he couldn't fix," Dillon said. "We all used to say if it was broken, ask Rick."
Summerell's dedication to the National Guard Red Horse unit and to his faith in Christ shows in his children.
His son, Danny, is a Red Horse member, and his youngest daughter, Mary, attends a Christian college.
"He was the type of guy who said, 'Jesus didn't hang out in synagogues.' He was out helping people, and that's how he ran his business," Dillon said. "He didn't like to write the invoices. He had that type of serving heart."
Summerell had been married for about 25 years. He and his wife, Ellen, raised four children. Ellen and Mary, home from college, had gone to pick up Summerell Saturday morning. They were at the base when they received the news.
At Sunday morning's Rock Church service, the congregation gathered around the alter and fell to their knees.
"We prayed for him and his family," Dillon said, "and we prayed for the other families."