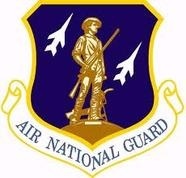 STAFF SGT. RANDY JOHNSON
Hometown / City: Emporia, VA.
Date of Death: March 3, 2001.
Branch: VA Air NG.
Unit: 203rd Red Horse Flight of the Virginia Air National Guard
When he called Friday night and his wife wasn't home, Randy V. Johnson left a message for his 9-month-old daughter, LaDeja.
"Pick up the phone, baby," he said. "It's your daddy."
He was calling to tell his wife, LaVerne, when to meet his plane Saturday.
Johnson loved the military. He loved basketball, and at 6-foot-3 cleaned up in neighborhood pickup games. He loved to fish, too.
Most of all, he loved his daughter, his only child after marrying four years ago.
"She was his angel," LaVerne Johnson said Sunday, surrounded by family and friends at their home. "She just meant everything to him."
Johnson was born in Emporia and grew up there, but moved to Maryland while in high school to live with a sister. He joined the Air Force after graduation, spent eight years on active duty, then joined the reserves.
"He was the baby of our family – two brothers, five sisters," said Carolyn Patterson, his oldest sister. "He was a very loving person, so gentle and kind. We always teased him about being a bachelor for so long."
Johnson worked for Toll Brothers, an Emporia company that builds frames for prefabricated homes and mobile homes. He was a utility maintenance man in the 203rd, his wife said.
He had recently joined the usher board at Little Shiloh Baptist Church, where he seldom missed a Sunday.
"He was a loving, sweet, kind-hearted man," LaVerne Johnson said. "He loved to smile and joke."
It was like him, she said, to leave a message begging his baby girl to pick up the phone.