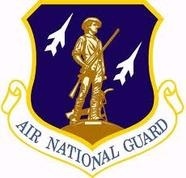 STAFF SGT. PAUL CRAMER
Hometown / City: Norfolk, VA.
Date of Death: March 3, 2001.
Branch: VA Air NG.
Unit: 203rd Red Horse Flight of the Virginia Air National Guard
Birth: May 16, 1957
Omaha
Douglas County
Nebraska, USA Death: Mar. 3, 2001
Dooly County
Georgia, USA
Son of Henry E. & Esther Cramer.
Enlisted in the United States Navy in 1980, where he served 12 years. He served in the Persian Gulf War, leaving the Navy in 1992 as a petty officer first class and Electronic Warfare Technician. In 1981, he married Jamie Proffitt and continued residing in the Norfolk, Va., area. At the time of his death, he was serving in the Virginia Air National Guard, 203rd Red Horse Flight, as a heavy equipment operator.
From the Grand Island "Independent" Newspaper:
Aaron Wyatt barely knew his Uncle Paul Cramer, but they shared a musical bond. Aaron plays Paul's old trumpet in the University of Nebraska-Lincoln marching band.
He also used it to play taps at his uncle's memorial service and funeral.
Paul, 43, of Norfolk, Va., was among the 18 National Guardsmen from Virginia and three from Florida who were killed when their C-23 Sherpa airplane crashed on March 3 near Unadilla, Ga. The group had been in Florida repairing an airport runway and learning how to build housing, his sister, Ruth Ann Wyatt, said.
Paul's stepmother, Wilmadeen Cramer, said the plane crashed at 10 a.m., and military personnel contacted the family at 3:30 p.m. The phone call only confirmed the plane crash and that Paul had been aboard, she said.
At 11:30 p.m., the phone rang again with sad news — no survivors, she said. His father, Henry Cramer, said he had spoken to Paul on the phone the day before the group left for Florida. It was the last time father and son spoke.
"The military had a huge memorial on March 10," Wilmadeen said. The memorial included a 21-gun salute and a missing man flying formation, Ruth Ann said. "The military did everything they could possibly think of to help us make it an honorable memorial," Henry said.
A private funeral, with military honors, was on March 13, Wilmadeen said. In addition to his parents and sister, Paul is survived by his brother, Mark Cramer, and three children Benjamin, 15; Sarah, 10; and Issac, 6.
The Cramers live in Aurora and Ruth Ann is from Albion.
He was given the honorary rank of technical sergeant, Ruth Ann said. Military personnel worked through the American Red Cross to help families of the crash victims purchase plane tickets and make reservations, Wilmadeen said. She said the Central Plains Chapter of the American Red Cross was a great help to them. "The Red Cross was exceptionally helpful and showed sympathy," Henry said.
The help continued once they got to Virginia. A liaison and military chaplain met with the family, Henry said.
After the family returned from Virginia on March 14, Susan Aguilar, emergency services director for the Central Plains Chapter, phoned them and stopped by for a visit, Henry said. "She wanted to make sure we were taken care of," he said. "She's a very nice person."
Aguilar said the Cramers contacted the Red Cross after they learned Paul had been killed. Military personnel suggested they call for help making travel arrangements, she said. "They were stunned, of course," Aguilar said of the Cramers. She said she follows up on cases as part of her job. "I liked these people," she said. "I don't just provide service and put it in a drawer."
She said the services provided are ones the organization makes available to any family in need.
"Every case is assessed individually," she said. "That's part of the Red Cross' job. We are here to provide emergency assistance when it's needed."
Donna Titman, director of the Central Plains Chapter, said the Cramers signed a form to release information about their particular case. She said it's unusual to make the help the Red Cross provides so public.
"This is what the Red Cross does 24 hours a day," Titman said. "We depend upon the generosity of the American people." Paul, who graduated from Centura High School in 1975, had been in the Virginia Air National Guard for approximately four years, Henry said.
He had previously been in the U.S. Navy, which he joined in 1980. He was a Persian Gulf War veteran and left the Navy in 1992 as a petty officer 1st class.
He was an electronic warfare technician in the Navy and was responsible for repairing electronic equipment. He was a staff sergeant in the Guard when he died, Ruth Ann said.
Henry said Paul had always enjoyed working on engines, even as a child. He described his son as trustworthy.
"He could keep secrets, all right," Henry said.
Paul was often trusted with classified military information, Henry said. Keeping secrets was a trait that had stuck with him since childhood.
Henry recalled a time when a neighbor gave 4-year-old Paul an ice cream treat and jokingly said not to tell his mom. When Paul came home with chocolate on his face, his mom asked him if he had eaten ice cream, and Paul wouldn't answer her, Henry said. When Henry asked Paul what he had eaten, the boy told him.
"He wasn't old enough to understand or realize that his mother was sitting in the room and could hear what he said," Henry said with a laugh.