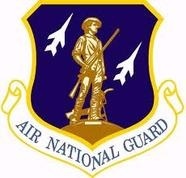 STAFF SGT. JOHN SINCAVAGE
Hometown / City: Chesapeake, Va.
Date of Death: March 3, 2001.
Branch: VA Air NG.
Unit: 203rd Red Horse Flight of the Virginia Air National Guard
John Sincavage was the kind of guy many think of when they hear the word "neighbor."
"I'm kind of afraid of heights," said Jim Farrell, who lived next door to Sincavage. "He'd go up on the roof for me."
Another neighbor, Brian Parton, paid Sincavage perhaps the ultimate compliment: "I felt comfortable giving him the key to my house."
A Virginia Wesleyan graduate, Sincavage worked for Nationwide Insurance and was active in Habitat for Humanity.
He was a born leader, said Master Sgt. Jay Brown, support services supervisor for the 203rd Red Horse Unit of the Virginia Air National Guard.
"I knew him from the day he came here," Brown said. "A great kid, great personality, just a joy to be around."
He was living in Northern Virginia nine years ago when he joined the Guard as a way to help put himself through college, Brown said. He became an equipment operator for the 203rd, working on graders, loaders and dump trucks.
"He was a very good soldier and a very good representative of the Air National Guard and the 203rd," Chief Master Sgt. Gerald De Vault said.
Described as a "super nice" person, Sincavage was among the first to offer help if anyone needed it, though he preferred to do so inconspicuously, De Vault said.
"He was well-respected in this unit," Brown said. "He never had to be motivated. He just presented a very good image all-around."