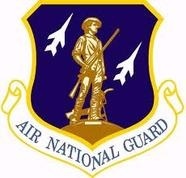 STAFF SGT. GREGORY SKURUPEY
Hometown / City: Gloucester, VA.
Date of Death: March 3, 2001.
Branch: VA Air NG.
Unit: 203rd Red Horse Flight of the Virginia Air National Guard
Gregory Skurupey grew up in Blacksburg and met his wife, Kathy, while she was a student at Virginia Tech.
They have two children, a 9-year-old son, Logan, and a 5-year-old daughter, Sheridan. They live in rural Gloucester County, in the Ware Neck community.
For the past month, he worked at H.B. Hankins as an operator of pavement and construction equipment.
His 13th wedding anniversary would have been next Monday.
On Sunday, he would have turned 35.