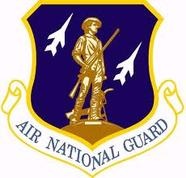 SSGT. PAUL BLANCATO
Hometown / City: Norfolk, VA.
Date of Death: March 3, 2001.
Branch: VA Air NG.
Unit: 203rd Red Horse Flight of the Virginia Air National Guard
Birth: Jul. 30, 1962
Death: Mar. 3, 2001 Inscription:
US AIR FORCE
Hampton National Cemetery
Hampton
Hampton City
Virginia, USA They hadn't set a date.
But Paul Blancato and his fiancee, Maria `Terry' Rodriguez, had big plans.
They talked about Blancato retiring from the Air National Guard after nearly 20 years, about starting an air-conditioning business in Norfolk. They wanted, some day, to sell their homes here and move the business to Cocoa Beach, Fla.
On Thursday, Blancato called Rodriguez from Florida with good news: He was probably coming home a day earlier than expected.
"I just can't believe he's gone," Rodriguez said Sunday.
They'd been dating for nearly two years. Both were married once before and had a little trepidation about getting married again. Rodriguez said she knew this time it would last.
"This man's got the most beautiful smile," she said. "He just grabbed my heart from the beginning."
A native of Jersey City, N.J., Blancato was in several foster homes throughout his childhood and as an adult, rarely looked back. His family now includes a 13-year-old son, Daniel, who lives in North Carolina.
Blancato worked for years as a butcher at the U.S. Naval Commissary, but was eager to start a new career. He spent his free time working on his home in West Ocean View and on his Dodge truck.
Friend Bryan S. Bebout said Blancato would watch after his family when Bebout was out of town and brought his daughter stuffed animals whenever he visited. Bebout was going to be the couple's best man.
"He had honor, and he had heart – whatever you needed."