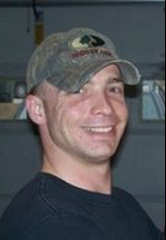 STAFF SGT. ROBERT M. STANLEY – U.S. Army
Hometown / City: SPOTSYLVANIA, VA SPOTSYLVANIA
Date of Death: Monday, March 5, 2007
Conflict: Operation Iraqi Freedom (Iraq)
Branch: U.S. Army
Rank: Staff Sgt.
Unit: COMPANY C, 2ND BATTALION, 505TH INFANTRY, FORT BRAGG, NC
Birth: Aug. 21, 1979
Fredericksburg
Frederick County
Virginia, USA
Death: Mar. 5, 2007, Iraq
Staff Sgt. Robert M. Stanley, 27, of Spotsylvania, Va.; was assigned to the 2nd Battalion, 505th Parachute Infantry Regiment, 3rd Brigade Combat Team, 82nd Airborne Division, Fort Bragg, N.C.; died March 5 in Samarra, Iraq, when an improvised explosive device detonated near his unit during combat operations. Also killed were Staff Sgt. Justin M. Estes, Sgt. Andrew C. Perkins, Spc. Ryan M. Bell, Spc. Justin A. Rollins and Pfc. Cory C. Kosters. He leaves behind a wife, his parents and a sister. He was posthumously awarded the Bronze Star for meritorious service and the Purple Heart for wounds received in action and both were presented to the family.
Burial:
Sunset Memorial Gardens
Four Mile Fork
Spotsylvania County
Virginia, USA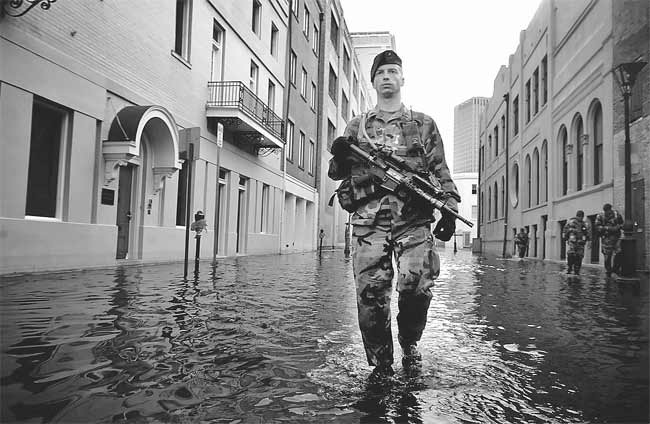 Sgt. Robert Stanley of 2nd battalion, 505th Parachute Infantry Regiment
from Fort Bragg's 82nd Airborne Division walks through the flooded
streets of the French Quarter of New Orleans on Sunday afternoon
9/4/05 during a patrol. (AP Photo- The Fayetteville Observer- David Smith)