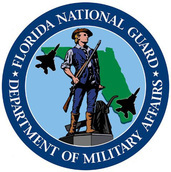 SSG ROBERT F. WARD JR.
Hometown / City: Lakeland, Florida.
Date of Death: March 3, 2001.
Branch: Florida Army NG.
Unit: 171st Aviation Battalion.
Robert F. Ward Jr., was a full-time Guardsman with 20 years of military service. Ward is survived by his wife, Glenda, and a stepdaughter, Sharon K. Grace, 30.