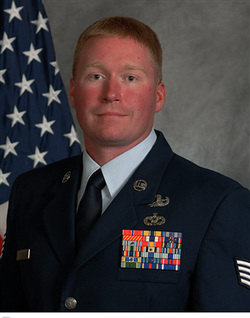 TECH. SGT. PHILLIP A. MYERS – U.S. Air Force
Hometown / City: HOPEWELL, VA HOPEWELL (CITY)
Date of Death: Saturday, April 4, 2009
Conflict: Operation Enduring Freedom (Afghanistan)
Branch: U.S. Air Force
Rank: Tech. Sgt.
Unit: 48TH CIVIL ENGINEER SQUADRON, RAF LAKENHEATH, UK
Birth: Mar. 10, 1979
Hopewell
Hopewell City
Virginia, USA
Death: Apr. 4, 2009
Helmand, Afghanistan
USAF Technical Sergeant Phillip A Myers, 30, of Hopewell Virginia. He graduated from Hopewell High School in 1996 and worked as a prison corrections officer in Virginia before he enlisted in the Air Force in 1999. Phillip had a protective attitude, whether it be for his family or his country. He had served in Iraq and Kuwait, serving on the explosive ordnance disposal team. He was also part of the EOD team to former President Bush, conducting bomb-sweeps in the capital. Phillip had nerves of steel and was well respected by the soldiers who served both under and over him. Currently assigned to the 48th Civil Engineer Squadron, Royal Air Force Lakenheath, United Kingdom, he died near Helmand province, Afghanistan of wounds suffered from an improvised explosive device. He was scheduled to come home in mid-May. Phillip was awarded a Bronze Star Medal on March 19, 2008, for bravery while serving in Iraq and he was the recipient of the 2008 U.S. Air Force Lupia Civil Engineer NCO of the Year Award. Phillip had been promoted from Staff Sgt to Tech Sgt just days before his death. He had not known of his promotion.
Phillip is survived by his wife, Aimee Myers, daughter Dakotah Myers, and son Kaiden Myers of Lakenheath Air Force Base, England; mother Treasa Hamilton and husband Jeff Hamilton of Polkton, NC; father Eddie Myers of Prince George, VA; brother Sean Myers of Hopewell, VA; maternal grandparents Bruce and Rose Waycaster of Hopewell, VA, and fraternal grandparents William and Dessie Myers of Bland, VA; aunt Shirley Semlali of Prince George, VA; uncles Bruce Waycaster of Charlotte, NC, James Waycaster of Prince George, VA, Keith Myers and wife Nicky of Bland, VA, Lavoy Myers and wife Judy of Bumpass, VA; plus serveral nieces and nephews. Father-in-law Mark Tyszka, wife Jean and daughters Nichole and Becca of Georgia and son Brian of Richmond. Also Rosa Lee Hamilton of Polkton, NC.
Inscription:
PHILLIP ANDREW MYERS
TSGT US AIR FORCE
DATE OF BIRTH: 03/10/1979
DATE OF DEATH: 04/04/2009 Burial:
Arlington National Cemetery
Arlington
Arlington County
Virginia, USA
Plot: SECTION 60 SITE 8873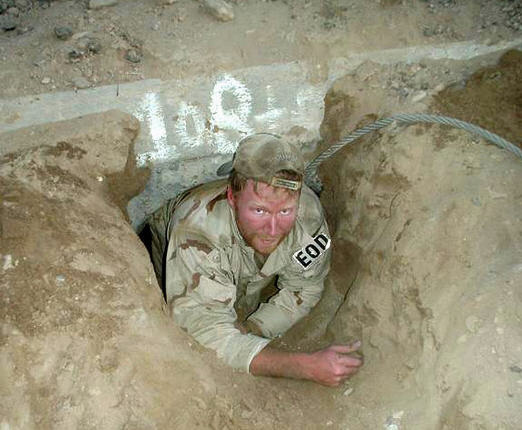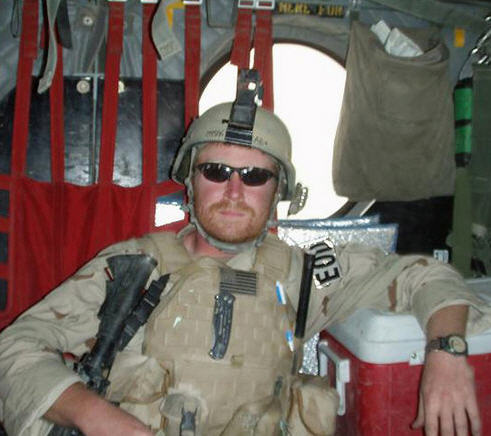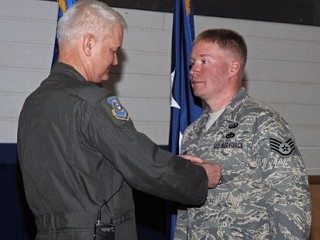 Staff Sgt. Phillip Myers, from the 48th Civil
Engineer Squadron at Royal Air Force Lakenheath, England,
shown above recieving the Bronze Star Medal
from Lt. Gen. Robert D. Bishop, 3rd Air Force commander,
on March 19, 2008. (U.S. Air Force photo/Airman Perry Aston)