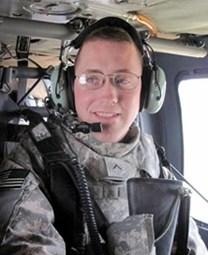 SGT James M. Ciccone – US Army
Died: November 26, 2012.
SGT James Micheal Ciccone, US Army, 24, passed away Nov. 26, 2012. He was born in Hickory, NC on March 26, 1988.
Silent tears fall gently, which others never see, for our kind and loving son, brother, grandson, nephew, uncle and friend, who meant the world to us. A loved one is a special gift, one you hope will stay, we never thought the day would come, when you would go away. And when the moment came, You hadn't said goodbye, the pain just overwhelmed us, And all we did was cry. We only wish you knew, just how much it hurts to lose you, And the pain it puts us through. Falling tears and aching hearts, are things we have to bear, But losing you the way we did, will always seem unfair. All we have are photographs, and memories to share, we'd give our lives to turn around, and see you standing there. You showed us many things in life, But James you never showed us, how to cope with losing you. Nothing is more treasured, than the thought we have of you, you were so very special, we thought the world of you. You left us with a broken heart, And happy memories too, but we never wanted memories, we only wanted you. You left a place no-one can fill, we love you James and always will. We will talk about you often, We will think about you. You won't be forgotten by us. You never will. We will think about you night and day, we love you more than words can say, simple words but very true, we will always love and remember you.
by Jason Ciccone
James is preceded in death by his maternal grandmother, Cynthia Hefner Orren.
James leaves behind his parents, William and Tonia Ciccone; sister, Ashley Schmidt; maternal grandpa, Mr. and Mrs. Harvey Ritchie; pops, Danny Orren; paternal grandparents, Marilyn Romano and Mr. and Mrs. John Ciccone; many aunts, uncles, nieces, nephews, friends, and his puppy, Mimi, whom he adored.
A celebration of James' Life will be held at 3:00 p.m. Wed., Dec. 5, 2012, at Smith & Williams Funeral Home, Kempsville Chapel on Princess Anne Road. A graveside service will be held at 3:00 p.m. on Friday, Dec. 7, 2012 at the Antioch Baptist Church Cemetery, 580 Antioch Church Rd, Taylorsville, NC 28681.
A special thanks to The Patriot Guard Riders and to all the help from friends and family. You may pay condolences to the family at www.smithandwilliamskempsville.com