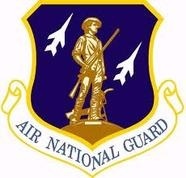 SGT. JAMES FERGUSON
Hometown / City: Newport News, VA.
Date of Death: March 3, 2001.
Branch: VA Air NG.
Unit: 203rd Red Horse Flight of the Virginia Air National Guard
He was the classic bachelor. He loved watching his hometown Detroit Lions and working on cars. If it were not for thoughtful friends, he wouldn't have a single kitchen appliance. His best buddy was his 8-year-old black Labrador, Lito.
James Patrick Ferguson grew up in a large family, but his life in Newport News was a relatively solitary one.
"He wasn't shy," said Josephine Harlan, who knew Ferguson for 20 years. "He just stayed to himself."
Josephine and her husband, Craig, were Ferguson's closest friends. They socialized several times a week and spent holidays together. Ferguson even lived with the couple for a few years after he left the Navy in the late '70s, and Craig helped Ferguson land a job as an electrician in a shipyard where he worked. When Josephine and Craig were married in 1982, Ferguson gave the bride away.
Ferguson, who never married, had no children of his own. But he was four times a godfather to nieces and nephews – and to the Harlans' granddaughter, Roxanne.
"We are his family here," Josephine said.
Ferguson loved being a staff sergeant in the Virginia Air National Guard. He joined the 203rd in 1996, and it wasn't unusual for him to rack up four assignments a year.
"He was always ready to volunteer," Craig Harlan said. "If they had a need for his expertise he'd always say, 'I'll go. I'll go.'"