"Not for fame or reward, not lured by ambition or goaded by necessity, but in simple obedience to duty."
–Inscription at Arlington Cemetery
American Airlines Flight 77 was a passenger flight which was hijacked by five al-Qaeda terrorists on September 11, 2001, as part of the September 11 attacks. They deliberately crashed it into the Pentagon near Washington, D.C., killing all 59 people on board plus the hijackers, as well as 125 people in the building. The Boeing 757-223 aircraft was flying American Airlines' daily scheduled morning transcontinental service from Washington Dulles International Airport, in Dulles, Virginia to Los Angeles International Airport in Los Angeles, California.
Less than 35 minutes into the flight, the hijackers stormed the cockpit. They forced the passengers, crew, and pilots to the rear of the aircraft. Hani Hanjour, one of the hijackers who was trained as a pilot, assumed control of the flight. Unknown to the hijackers, passengers aboard made telephone calls to loved ones and relayed information on the hijacking.
The hijackers crashed the aircraft into the western side of the Pentagon at 09:37 EDT. Dozens of people witnessed the crash, and news sources began reporting on the incident within minutes. The impact severely damaged an area of the Pentagon and caused a large fire. At 10:10AM, a portion of the Pentagon collapsed; firefighters spent days trying to fully extinguish the blaze. The damaged sections of the Pentagon were rebuilt in 2002, with occupants moving back into the completed areas on August 15, 2002.
The 184 victims of the attack are memorialized in the Pentagon Memorial adjacent to the Pentagon. The 1.93-acre (7,800 m2) park contains a bench for each of the victims, arranged according to their year of birth, ranging from 1930 (age 71) to 1998 (age 3).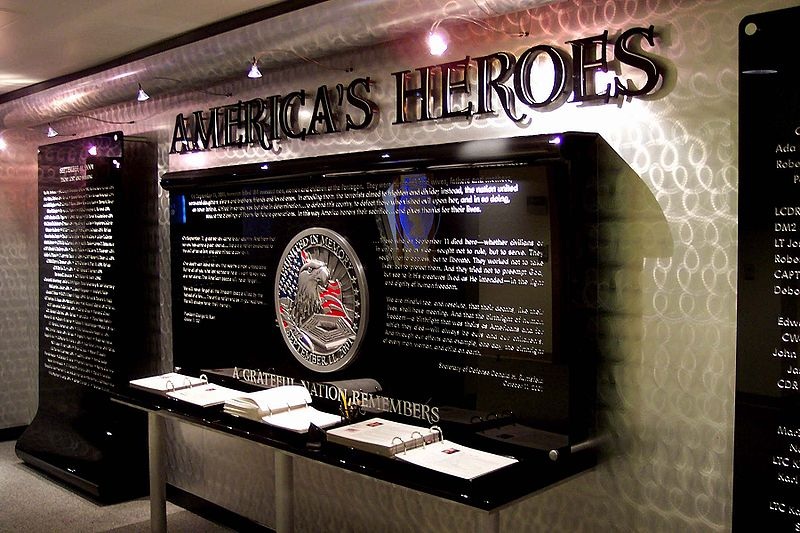 Opened in September 2002 after Pentagon repairs were
completed, the America's Heroes Memorial and chapel are
located where American Airlines Flight 77 crashed into the building.
The memorial includes a book of photographs and biographies
of the victims. It also includes five large black
acrylic panels: one displays the Purple Heart medal awarded
to military members killed in the attacks, another shows the
medal given to civilians, two back wall panels are etched
with the victims' names, and a center panel shows tribute
statements. The small chapel, located in an adjacent room,
has stained glass windows with patriotic-themed designs.
http://en.wikipedia.org/wiki/Pentagon_Memorial
Click on a picture below to go to their Bio page &  a link to their Hero Marker map…..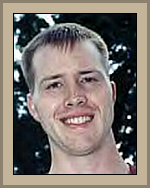 Spc. Craig Amundson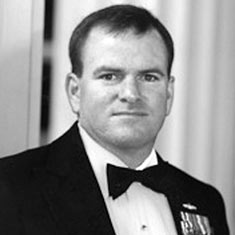 Cmdr Patrick Dunn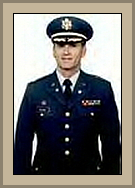 Lt. Col. Canfield D. Boone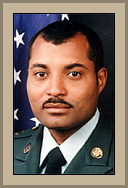 Sgt. 1st Class
Jose Orlando Calderon-Olmedo