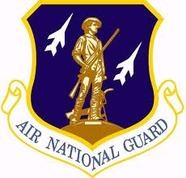 MASTER SGT. ERIC BULMAN
Hometown / City: Virginia Beach, VA.
Date of Death: March 3, 2001.
Branch: VA Air NG.
Unit: 203rd Red Horse Flight of the Virginia Air National Guard
The framed certificates hang in Eric Bulman's office. They are tributes to a life of service, to a military career that started in 1967.
That's when he was drafted into the U.S. Army and sent to Vietnam. Later he served with the Army National Guard and was a first lieutenant with the Civil Air Patrol. He joined the Virginia Air National Guard about four years ago.
"What can I say? The old man was pretty patriotic," said Greg S. Bulman as he sat behind his father's desk at Technical & Environmental Services Inc., the business he started about 17 years ago.
Bulman described his father as a hard-working businessman and a loving dad. He was a licensed land surveyor who started TES after graduating with a master's degree in construction management from the University of Houston. He also had taught surveying classes at Old Dominion University, Tidewater Community College and Norfolk Technical Vocational Center.
"Right now we're just shocked," said Artie Bulman, one of Eric Bulman's three younger brothers, all Beach residents. All four brothers were raised in Virginia Beach by the late Alice and Arthur Bulman Jr.
Bulman had three children and two stepsons, and he was less than a year from retiring from the Guard. He was engaged to Rebecca L. Smith.
She said he loved to play golf, to fly, to see the world.
He hated to shave.
He only did it when he had to, like when he was in the service.
A picture of a tall, slender, clean-shaven Bulman in Army camouflage in Vietnam sits on his office shelf. His son said Bulman used to take that picture down sometimes.
"He always looked at this photo when he felt bad, to remind himself that he'd made it through worse days."