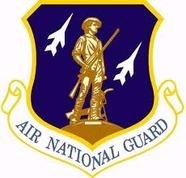 MASTER SGT. MICHAEL LANE
Hometown / City: Moyock, N.C.
Date of Death: March 3, 2001.
Branch: VA Air NG.
Unit: 203rd Red Horse Flight of the Virginia Air National Guard
Narrow lanes wind among the trees at the Wedgewood Lakes Mobile Home Park outside Moyock, N.C. In a cul-de-sac along Cypress Court, friends and relatives gathered to comfort Michael Lane's family.
Cars filled the yard of the tidy white mobile home. Cries could be heard inside as a family friend stepped out to greet visitors.
"It's too soon," she said. "His mother can't talk about this."
She refused to talk about Lane or his life. They had seen TV news reports depicting the crash site, and believed them to be invasions of the family's privacy.
Few park residents were aware that a neighbor had been lost. Wedgewood Lakes is a transient place, they said, with people staying pretty much to themselves.