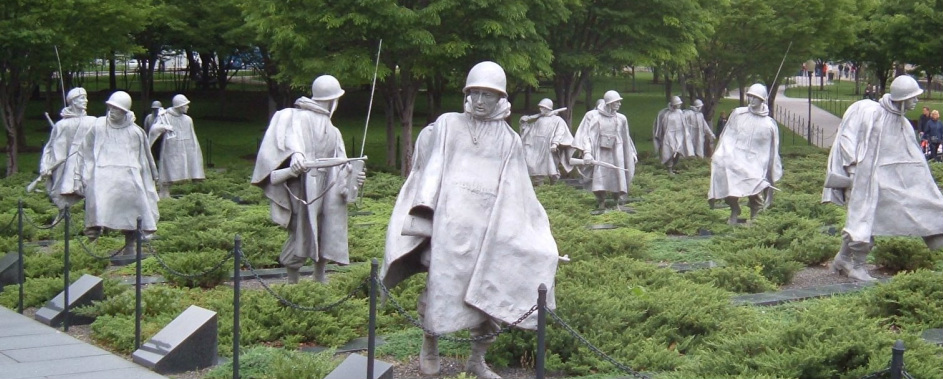 Nineteen stainless steel sculptures stand silently under the watchful eye of a sea of faces upon a granite wall—reminders of the human cost of defending freedom. These elements all bear witness to the patriotism, devotion to duty, and courage of Korean War veterans.
The Korean War Veterans' Memorial
The Korean War Veterans Memorial was authorized by Public Law 99-572 on Oct. 28, 1986 "…to honor members of the United States Armed Forces who served in the Korean War, particularly those who were killed in action, are still missing inaction, or were held as prisoners of war." The law established an advisory board of 12 veterans appointed by the president to coordinate all aspects of the memorial's construction. The site is located adjacent to the Lincoln Memorial directly across the reflecting pool from the Vietnam Veterans Memorial in Washington, D.C.
Click on the file below for a listing of those from Va. who appear on the Koren War Memorial...