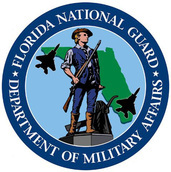 CW4 JOHNNY W. DUCE
Hometown / City: Orange Park, Florida.
Date of Death: March 3, 2001.
Branch: Florida Army NG.
Unit: 171st Aviation Battalion.
Birth: Feb. 26, 1952
Death: Mar. 3, 2001
Chief Warrent Officer John W. Duce, one of the pilots had 30 years of service. Duce, who was a full-time Guardsman, is survived by his wife, Miechell, and two children: Justin, 17, and Danielle, 12.
Burial:
Jacksonville Memory Gardens
Orange Park
Clay County
Florida, USA