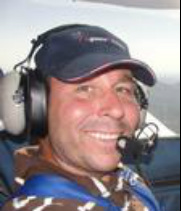 CW4 JAMES L. STIDFOLE, II
Hometown: Yorktown, Va.
Date of Death: April 3, 2011.
Branch: U.S. Army
Rank: Chief Warrant Officer Four.
Birth: Jul. 1, 1965
Death: Apr. 3, 2011
James L. Stidfole II, 45, of 402 Holmes Blvd., Yorktown, Va., died Sunday, April 3, 2011, in a plane crash with his sister, Teresa M. Stidfole-Hill, in Chesapeake, Va.
Jimmy was a 28 year veteran of the U.S. Army, where he joined after high school and currently was a Chief Warrant Officer Four. He flew Kiowa helicopters, was a flight instructor and a test pilot for the Army. Flying was his passion. He was a private pilot, a graduate of Texas A. & M. University with a degree in engineering and loved spending time with his family.
Born July 1, 1965, in Williamsport, Pa., he was the son of James L. and Sharon J. Confer Stidfole.
Surviving are his wife, the former Sharron McKinsey; a son, Gavin James, at home; daughters, Taylor J. and Callie L., both of Temple, Texas; a step-son Brendyn, of Pa.; his mother Sharon Stidfole, of Virginia Beach, Va., and brothers, Erich W. and Jeffery A., both of Jacksonville, Fla.
Jimmy was predeceased by a son, Dominick Stidfole in 1999.
Funeral services will be at 10 a.m., Wednesday, April 13, at Knight-Confer's, 1914 Memorial Ave., Williamsport, with Pastor Harry R. (Bud) Yoder officiating. Burial will be in Twin Hills Memorial Park. Visitation will be from 9 a.m. to 10 a.m., Wednesday, April 13.
Burial:
Twin Hills Memorial Park
Muncy
Lycoming County
Pennsylvania, USA
Funeral Home