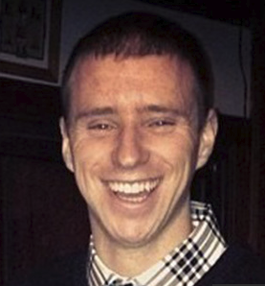 AWS3 BRIAN COLLINS – US Navy
Hometown: Norfolk City, VA.
Date of Death: January 8, 2014.
Unit: Helicopter Mine Countermeasures Sqn 14, Norfolk Naval Station, VA.
Birth: Nov. 14, 1988
Reno
Washoe County
Nevada, USA
Death: Jan. 8, 2014
Norfolk, Virginia, USA
Petty Officer, 3rd Class Brian Collins, 25, died when his MH-53E Sea Dragon helicopter crash-landed in the Atlantic Ocean during a training exercise. Military officials said the helicopter was forced to make an emergency water landing.
Optimistic, upbeat, enthusiastic, hard working and a friend to all — those are just a few words used by family and friends to describe Petty Officer 3rd Class Brian Andrew Collins.
Brian is survived by his wife, Cheyenne; parents Hollee and Bill Collins; sisters Crystal, Melissa and Danielle; and dog Howie. And, many friends.
Burial:
Unknown
Created by: 
Kathy
Record added: Jan 09, 2014
Find A Grave Memorial# 123069856