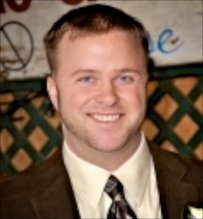 AWS1(NAC/AWS) JOSEPH PATRICK (J.P) FITZMORRIS – US Navy
Hometown: Ruston, Louisiana/Norfolk, VA
Date of Death: July 19, 2012
Rank: Helicopter Air Crewman 1stClass
Unit: Assigned to Helicopter Mine Countermeasures Squadron 15 stationed at Norfolk, VA
Birth: Sep. 13, 1980
Shreveport
Caddo Parish
Louisiana, USA
Death: Jul. 19, 2012
United States Navy Helicopter Air Crewman 1stClass, JOSEPH PATRICK NEWMAN (JP) FITZMORRIS, 31, of Ruston, Louisiana, was killed July 19th in Oman, when his MH-53E Sea Dragon, assigned to Helicopter Mine Countermeasures Squadron 15 stationed at Norfolk, VA, crashed during a downed aircraft recovery operation of another helicopter, approximately 58 miles southwest of the capital city of Muscat.
A memorial service was held at Norfolk Naval Base on July 26 in Norfolk, VA. Funeral services will be held 10:00 A.M. Friday, August 3, 2012 at Trinity United Methodist Church on the I-20 North Service Road, in Ruston, Louisiana with a private burial immediately following, under the direction of Kilpatrick Funeral Home, with Navy Lieutenant (Chaplain) Jeffrey Ross and Associate Pastor Rev. Brian Mercer presiding.
JP was born September 13, 1980 in Shreveport, LA. He is a 1999 honors graduate of Ruston High School, in Ruston, LA, where he lettered in baseball, football, and track, and a 2003 graduate of Louisiana Tech University, with a BS degree in Kinesiology and Health Promotion. He was working on his Masters of Science in Kinesiology at the University of Louisiana (Monroe), when he made the decision to enlist in the US Navy in 2004. He was a veteran of several deployments to the Persian Gulf and he participated in humanitarian relief efforts following the earthquakes in Haiti.
JP married US Navy Ensign Jacqueline (Jacquie) Gulla on February 19, 2012, shortly before deploying to Bahrain with his squadron.
JP was a lifelong resident of Louisiana. He was a talented athlete and avid outdoorsman, who absolutely loved to duck and deer hunt, fish, and cook what game he killed or caught. Above all JP loved spending time with Jacquie, his shipmates, friends and family, and JP was a purple and gold hemorrhaging LSU Tiger Football fan. He was a member of Ducks Unlimited, Pi Kappa Phi Fraternity, and Trinity United Methodist Church.
JP is survived by his wife and best friend of Norfolk, VA; his mother of Bossier City; sister and her husband of Washington, D.C.; his beloved dogs Nala and Drake, and enough cousins, nieces, nephews, aunts and uncles to fill Tiger Stadium.
JP is preceded in death by his maternal grandparents Florence and Joseph Fitzmorris.
Memorials in lieu of flowers should be made to the JP Fitzmorris Memorial Fund, c/o Community Trust Bank, 1511 N. Trenton St., Ruston, LA 71270. The JP Fitzmorris Memorial Fund will be used to fund a scholarship to be given each year to a student graduating from Ruston High School who demonstrates some of the same wonderful qualities and interests as JP and who will be attending Louisiana State University.
The family of JP wishes to thank the communities of Ruston, LA and Hampton Roads, VA, for their unending support and prayers and to those men and women serving at home and abroad, may you continue the guard and come home safely. Information obtained from Kilpatrick Funeral Home.
Burial:
New Prospect Memorial Gardens
Clay
Jackson Parish
Louisiana, USA